Documentation
Last updated on 30. 1. 2016 by Mark Fric
Displaying max open loss (MAE) and max open profit (MFE) on a trade
This functionality was added in version 4.10. It allows you to display maximum open loss (MAE) and maximum open profit (MFE) for every trade.
It works only with data that are loaded either from StrategyQuant or using special loaders, because standard backtest or trading history reports don't contain this information.
To display MAE/MFE on a chart click on the icon on the equity chart:
If the report contains this information it will be displayed:

Sample 1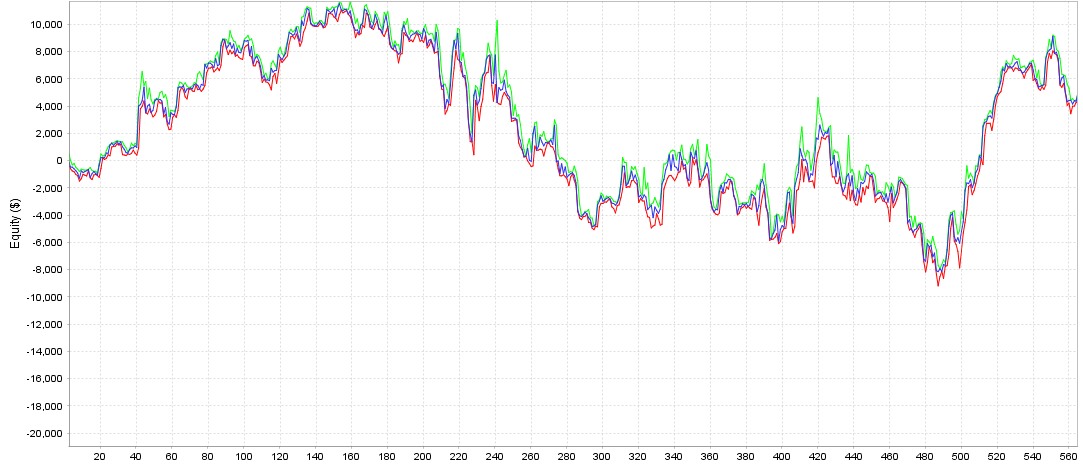 Sample2
You can see on the screenshots above how this information can be useful. If you see maximum open loss during the duration of a trade you'll be able to assess how risky it is to trade this strategy. For example in Sample 1 we can see that very often the the open loss is much bigger than the final realized PL.
Was this article helpful? The article was useful The article was not useful